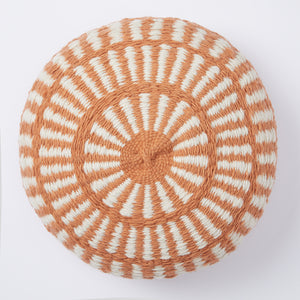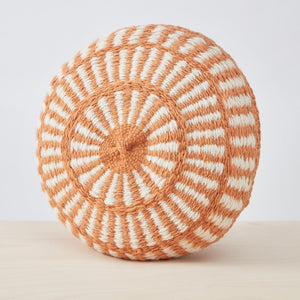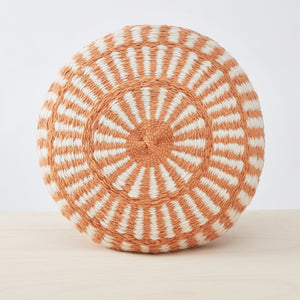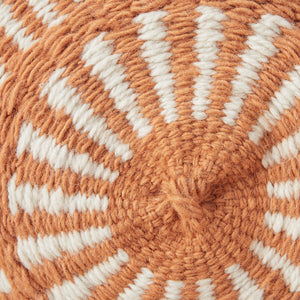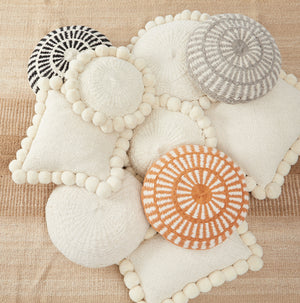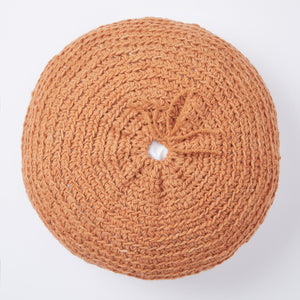 Each cushion in the Salta collection is an individual creation and made by a small community from start to finish in a fair working environment.  
The techniques used to make our cushions in many steps are part of the Argentinian tradition. From combing and washing the wool, spinning, making the pom poms to weaving the cushions, each step is lovingly, time-consuming handwork. These beautiful bark and onion skin dyed cushions range from rich burnt orange to dusty ochre, like our favourite desert shades. 
The round cushions are woven by weavers on a simple circular loom, while the square cushions are made by interweaving yarns in a cross pattern.
Each Salta cushion comes fully styled with a high quality vegan filling cushion.
Size: 50 cm 
Material: 100% sheep's wool
Colours: Natural & Burnt Orange
Production time: 1 day
Origin: Argentina
Please note:
Our Salta cushions are woven from 100% natural sheep's wool. Although we do our best to accurately represent natural colours, wool is a raw fibre so slight variations in colour gradient and shade are possible.


Good to know:
The sheep of the Argentinean highlands graze freely in their flocks on the vast, open pastures of the Pampas. The wool for our cushions is bought directly from the shepherd families at fair prices. Shearing of the sheep is done manually. Mulesing is never practised. 


Cleaning:
Wash by hand with cold water and lay flat to dry. Do not iron. Alternatively, professional gentle dry cleaning is possible.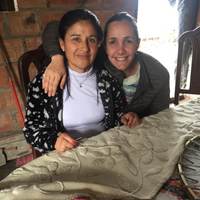 Weavers of the Quebrada de Humahuaca
Our cushions are more than just an accessory. They are high-quality, exclusive favourite pieces that give your home individuality and a relaxed flair. Perfect for a decelerated lifestyle and to create your own personal oasis of well-being.
Florencia, Speaker and Organiser of the Weavers' Community
All orders over 50€ will be shipped free of charge within 2-3 days. If you are not satisfied with a product, you can return it within 30 days.