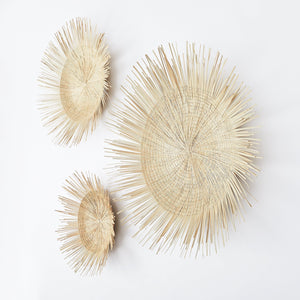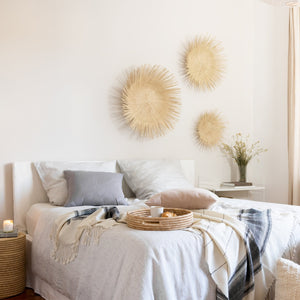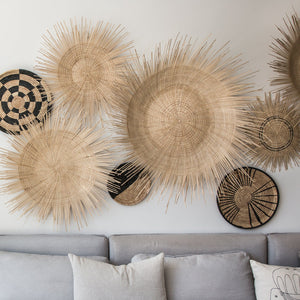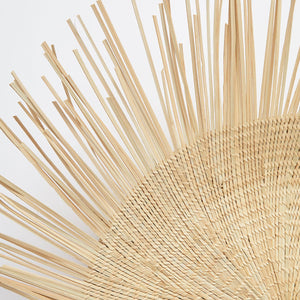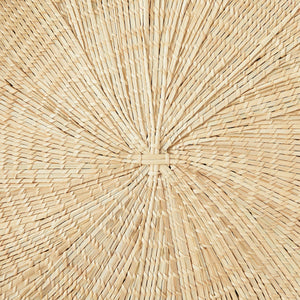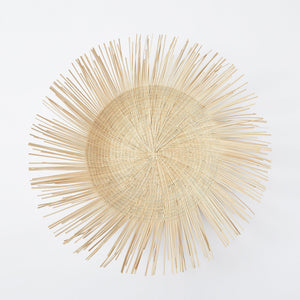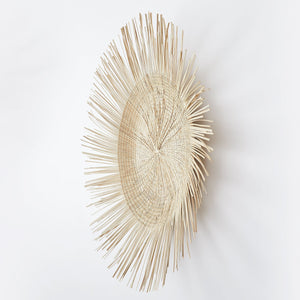 Sculptural and a true work of art, that's how we would describe these special wall objects. Each piece is woven by the first basket weavers group in Malawi. Real woman power! The sun plates are woven so intricately that you have to look at them up close to appreciate their full beauty. They cast a wonderful play of shadows on the wall. Available in the set in S, M and L.
Installation is super easy: all sun plates have small, braided loops on the back and can be hung on the wall like a picture. 


Diameter: 50/60/75cm (S, M and L)
Material: Palm (natural fibre)
Colour: Nature
Production time: several days, depending on size
Origin: Malawi


Good to know:
Each sun plate is hand-woven by artisans from an award-winning social enterprise in Malawi and is truly unique. Please therefore expect small variations in size and shape.
All orders over 50€ will be delivered free of shipping costs within Germany in 2-3 days. For orders with a value below 50€ we charge 5,50€ shipping costs. If you are not satisfied with a product, you can return it within 30 days.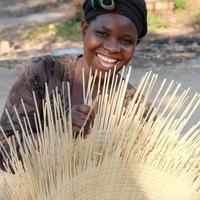 The basket makers and weavers of Blantyre
"I'm super proud that through innovative designs we have rejuvenated and made hip a traditional profession that was previously considered inferior, outdated and underpaid."
Maria, founder and director of the social enterprise
Very nice craft, look super. In addition, very nice service for inquiries.
Stars make vacation feelings, are very well received, but must be treated carefully.
Beautiful, high quality products made by hand
The sun plates hang in our bedroom and I am happy to see them every day. High-quality, fair products made from natural materials that also look beautiful. What more could you want? Gladly again at any time.