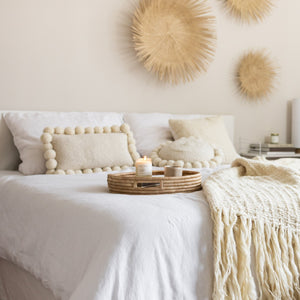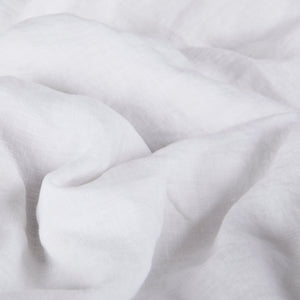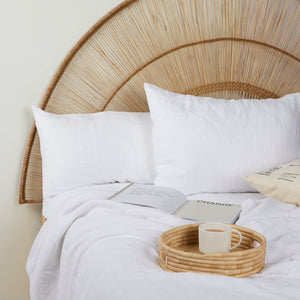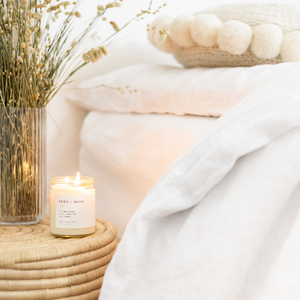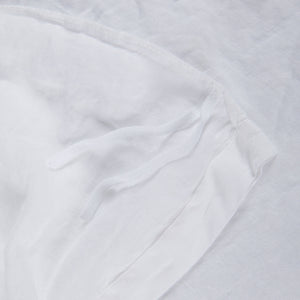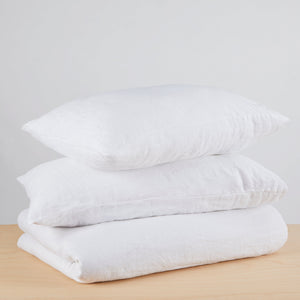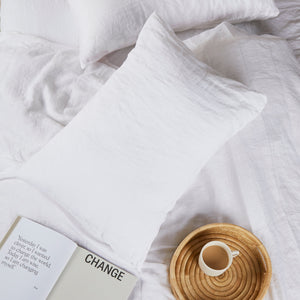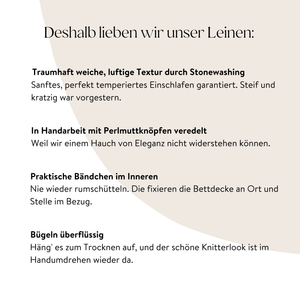 Create the foundation for an effortlessly casual bedroom: our stonewashed linen bedding is as soft as it is luxurious, truly easy to care for, and has a delightfully relaxed vibe. It's made for us in northern Portugal by the oldest, family-run weaving mill using the finest French linen flax.
Casually elegant and great for cuddling all year round, each piece is OEKO-TEX®-100 certified, sustainably made without harmful chemicals, and has a fantastically soft and airy texture. 
And because we can't resist loving details, each comforter cover is hand-finished with mother-of-pearl buttons and has handy ribbons inside to hold your comforter in place.
The bedding is supplied in a set with a matching pillowcase 80x80 cm. The blanket size 200x200cm comes with two 80x80 cm pillowcases.
Sizes (WxL): 
135 x 200cm / 155 x 220cm / 200 x 200cm / 80 x 80 cm
Material: 100% French Flax Linen
Colors: White
Origin: Portugal
Certifications: Oeko-Tex 100®, European Flax®.


Good to know:
Linen has a great eco-balance: it is super durable, hard-wearing and a particularly resource-saving material. For the cultivation of the flax plant, neither fertilizers or pesticides nor additional irrigation are necessary. 
Tip:
Linen only in summer? Not at all. Linen cools in summer and warms in winter. At the same time, linen has the property of being quick-drying. This means that moisture is quickly released back into the air. This ensures a restful, dry sleep and significantly less moisture in the mattress and bedding. The quick-drying linen thus has an antibacterial effect, which is particularly useful during the winter cold season. Linen bedding in winter is therefore a win-win situation for bed hygiene and room climate. 
Care:
Our linen bedding can be machine washed without any problems and will not shrink. We recommend detergents without bleach, so you can enjoy your linen for many years. Linen products are generally not put in the dryer.
All orders over 50€ will be shipped free of charge within 2-3 days. If you are not satisfied with a product, you can return it within 30 days.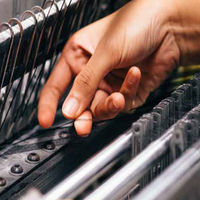 Textile weaving Guimarães
"We are the only textile company in Portugal that has never stopped. For over 100 years and four generations, we have been weaving our renowned linen bedding from the best raw materials."
Diogo Gomes, founder great-great-grandson
By native- a discovery!
Wonderful stone washed linen bedding, very nicely packaged and promptly delivered....
Definitely recommended!
Very noble at a fair price
The order came quickly and has already made joy when unpacking. The bedding looks great and you sleep great in it. It feels great on the skin, light and cooling. 5 stars with purchase recommendation