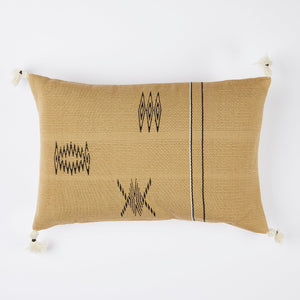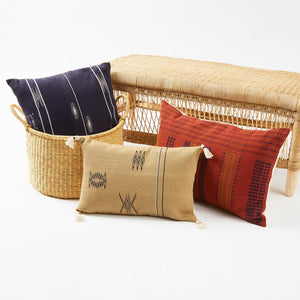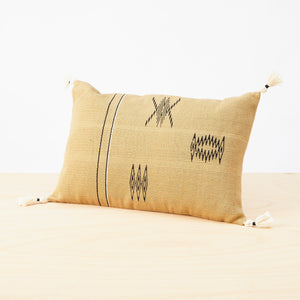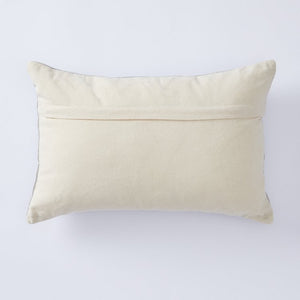 Our Suri pillow has a subtle but meaningful pattern and is inspired by ancient tribal Nagas insignia. The warm light olive adds a special pop of color and the soft cotton is a perfect year-round fit. 
Each pillow is made by a group of talented women in Nagaland, India. For centuries, the Naga tribes have perfected the art of backstrap weaving. The geometric, traditional yet completely contemporary shapes of the weavings show their affiliation with one of the 16 hill tribes in distinctive patterns and motifs. This pillow is hand woven and takes a full day to complete. 
We help women continue their traditional heritage by providing them with employment on their doorstep and a secure, fair income. 
Each cushion comes fully styled with a high quality vegan filling cushion.
Size: 30 x 45 cm 
Material: 100% cotton
Colors: Light olive / Black / Natural
Production time: 2 days
Origin: Nagaland, India


Cleaning:
Professional, gentle dry cleaning
All orders over 50€ will be shipped free of charge within 2-3 days. If you are not satisfied with a product, you can return it within 30 days.
Nagaland weavers
"I am so happy that our women artisans can work in their homeland. We have 16 main tribes and several sub-tribes. Each tribe has specific textiles and meanings associated with them. They are symbols of identity. They connect our past, present and future".
Jesmina, founder of the Weavers' Initiative