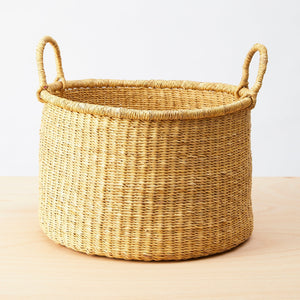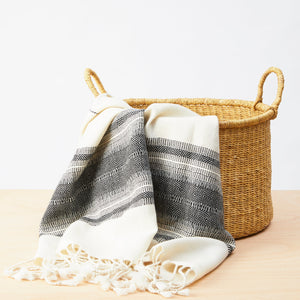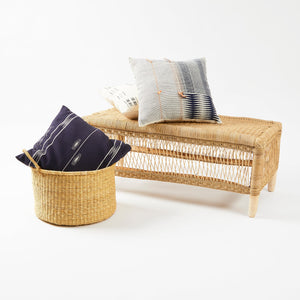 Extremely sturdy and portable: Seamlessly combining function and beauty, the Bolga storage basket is a true all-rounder. Each one is made from elephant grass native to Ghana and is particularly practical for its size alone. With its handles, the basket is easy to carry from room to room and is ideal for toys in the nursery, clutter in the entryway, towels, wool blankets and reading materials.
Each basket is carefully hand-woven by a cooperative of artisans in the remote Bolgatanga region of Ghana. Our partner Indego Africa invests 100% of the profits in educational programs for the women who handcraft our products.


Diameter: 40 cm
Height: 27 cm 
Material: elephant grass
Colour: Nature
Production time: 1 day
Origin: Ghana
Good to know: 
Through product innovation, international designer collaborations and outstanding quality, the manufacture of this product creates a circular value chain that offers fair pay, new perspectives and economic opportunities to the weavers through sustainable strategies.
All orders from 50€ we deliver within Germany free of shipping costs in 2-3 days. For orders with a value below 50€ we charge 5,90€ shipping costs. If you are not satisfied with a product, you can return it within 30 days.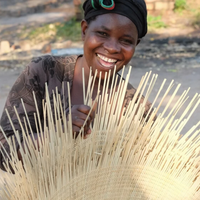 The basket makers and weavers of Blantyre
"I'm super proud that through innovative designs we have rejuvenated and made hip a traditional profession that was previously considered inferior, outdated and underpaid."
Maria, founder of the social enterprise