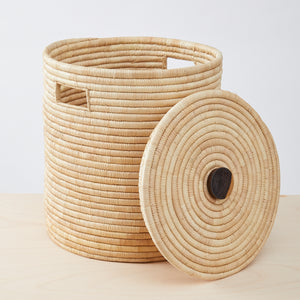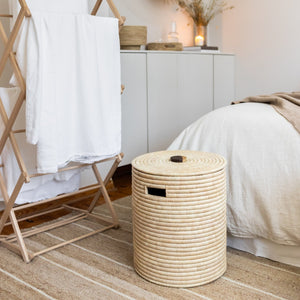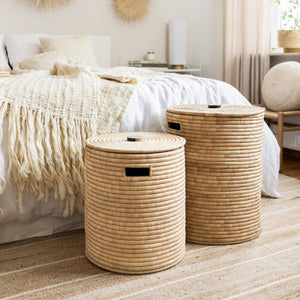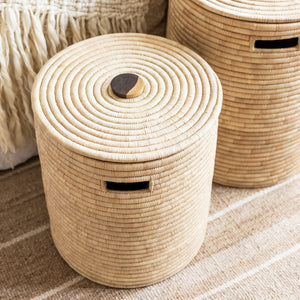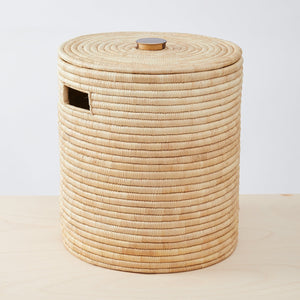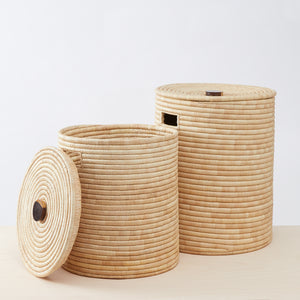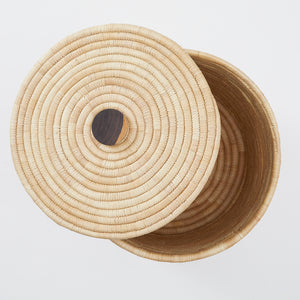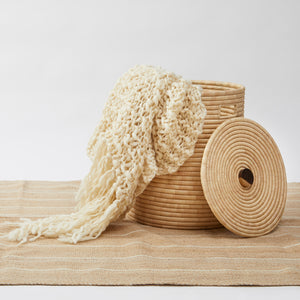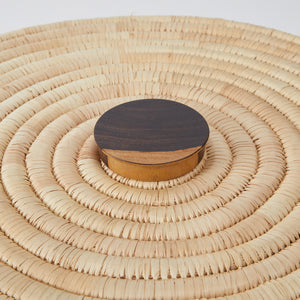 Carefully hand-woven from Mulaza palm leaves, this high-quality storage basket is the ideal place to keep everything. With its matching lid and classy hand-turned mahogany handle, it's a stylish hiding place for all kinds of clutter - laundry, towels, toys and so on.
Each basket is hand-woven by artisans from an award-winning social enterprise in Malawi and is truly unique. 
Through product innovation, international designer collaborations, and excellence, the production of this product creates a circular value chain that offers fair pay, new perspectives, and economic opportunities to weavers:inside through sustainable strategies.
Diameter: 40 cm
Height: 45 cm 
Material: Mulaza palm leaves, mahogany wood
Colour: Nature
Production time: Five days
Origin: Malawi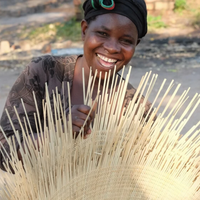 The basket makers and weavers of Blantyre
"I'm super proud that through innovative designs we have rejuvenated and made hip a traditional profession that was previously considered inferior, outdated and underpaid."
Maria, founder of the social enterprise
All orders over 50€ will be shipped free of charge within 2-3 days. If you are not satisfied with a product, you can return it within 30 days.
Very nice basket, has exceeded my expectations :)