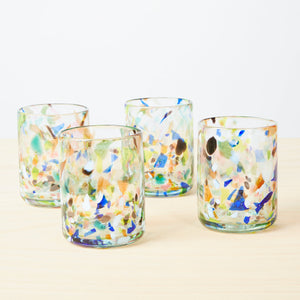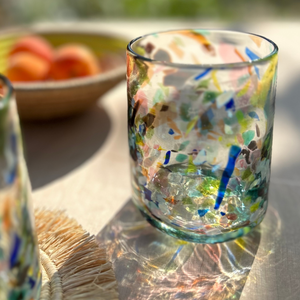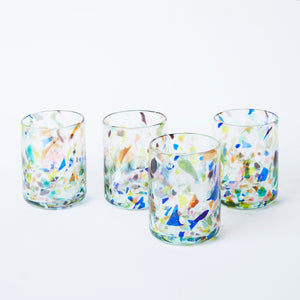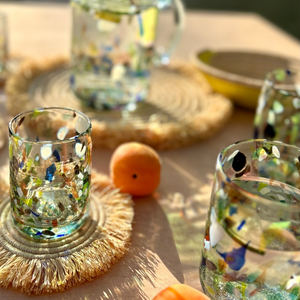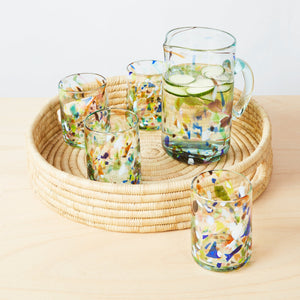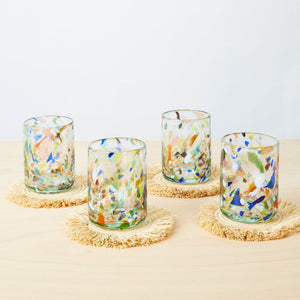 Glass blowing has a long tradition in Mallorca. Our mouth-blown terrazzo glasses are made in a small, traditional family business in Mallorca with a lot of expertise. Each glass is unique due to the subtly uneven structure and the always different, cheerful color inclusions that pleases every eye. 
Size: 8 cm x 11 cm
Material: Glass
Color: multicolored
Production time: 1 day
Origin: Mallorca, Spain
Care: Dishwasher safe. 
Do not expose to excessive temperature fluctuations.
Plastic-free and climate-friendly with DHL GoGreen. All orders from 50€ we deliver within Germany free of shipping costs in 2-3 days. For orders with a value below 50€ we charge 5,90€ shipping costs. If you are not satisfied with a product, you can return it within 30 days.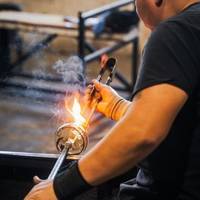 Glass blowing Esporles
"Recycling, craftsmanship and innovation are at the heart of our workshop. Waste glass is given a second life in handcrafted one-of-a-kind pieces through the magical process of glassblowing."
Miguel, owner