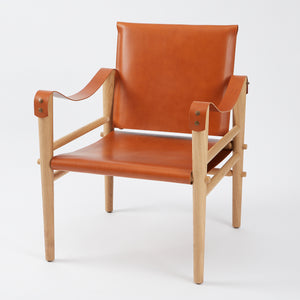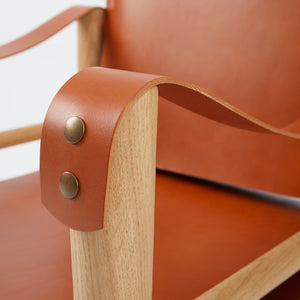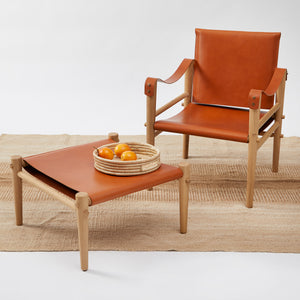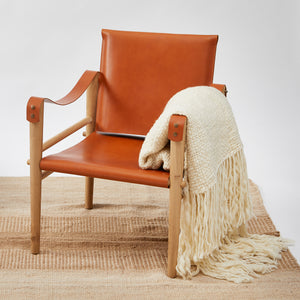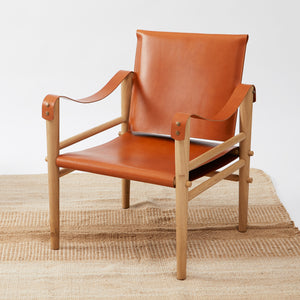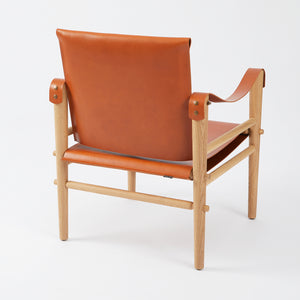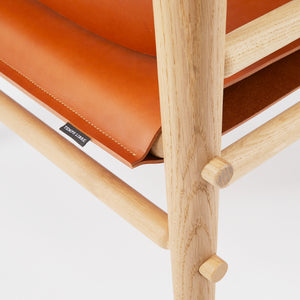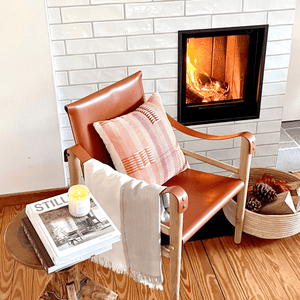 Every home needs a beautiful armchair.
The timeless safari-style lounge chair is handcrafted for us in a small edition in a studio in the south of France using locally sourced solid oak wood and vegetable tanned leather from one of Italy's finest tanneries.
It's delightfully comfortable and, like the legendary model, can be assembled or disassembled in a few simple steps, perfect for urban nomads.
Pair it with the matching Safari stool/side table to make the ultimate "sit back and relax" statement. 
Dimensions: seat height 38cm, length 60cm, depth 60cm, height 78cm
Frame: oak (origin France)
Cover: leather (origin Italy)
Colour: Honey
Production time: 1 day
Origin: France
Good to know:
Each chair is lovingly handcrafted in a small atelier in France and subjected to strict quality control - our partner is an absolute perfectionist! The oak wood and leather make each chair unique and only the highest quality hides from ethical sources of European grazing cattle are used.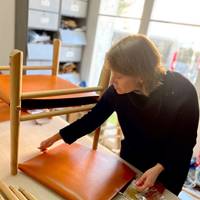 Atelier Temps Libre
"Life is a nomadic life, I want to be able to move freely and easily. 
The Safari armchair is a piece of furniture to live with, to move, to transport, to adapt. It's super sturdy, you can take it anywhere and one day just change the cover if you want to. It's best if everyone just tries it out to see how comfortable you are sitting in it."
All orders over 50€ will be shipped free of charge within 2-3 days. If you are not satisfied with a product, you can return it within 30 days.