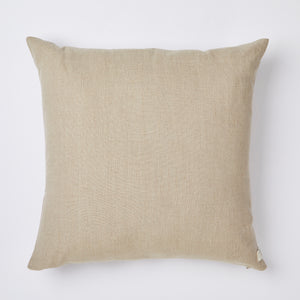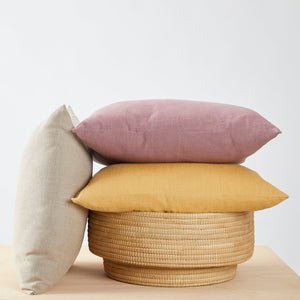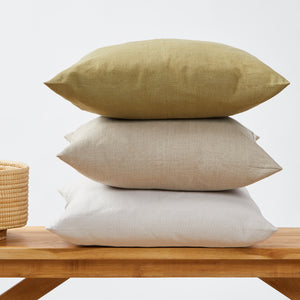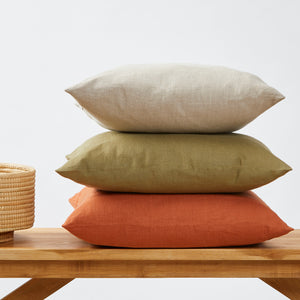 If you're looking for the perfect addition to your interior styling, you've come to the right place. Our sustainable linen pillowcases are a solid base when combined with bold patterns, or as a standalone mix. 
Each pillowcase is handmade for us with high quality standards in a small family business in Lithuania and additionally pre-washed with stones to achieve relaxed softness.
Size: 50 x 50 cm 
Material: 100% linen, 215 g/m2
Colour: Nature
Origin: Handmade in Lithuania
The pillowcase is supplied without pillow ticking.


Good to know:
Linen is one of the most sustainable materials, as no pesticides or chemicals are used and significantly less water is needed in its extraction than, for example, cotton. 
Care:
Machine wash at max. 40 degrees Celsius on gentle cycle. Ironing is not necessary for a relaxed linen look.
All orders over 50€ will be shipped free of charge within 2-3 days. If you are not satisfied with a product, you can return it within 30 days.